[Q10 and Cube Chain]
Q10 is small sized, USB type, ASIC exclusive Cube Chain mining device. It helps to find nonce value fast with its high performance compared to CPU when mining Cube Chain QUB by POW. Q10 has very high hash power of 10GH/s. Way more powerful than CPU! Also, cost for electricity is extremely low since it is USB type and does not require additional power source. These points minimize your personal computer's work pressure and allow multitasking environment. With our convenient and intuitive UI, you can begin mining with Q10 easily.
[What is Cube Chain Stand Alone Version?]
CUBEMINIER Stand Alone Version is what you can get QUB rewards for participating in our consensus algorithm as a POW node by generating Cubes. You can participate in Stand Alone Version by entering your Cube Chain Wallet address. Through network synchronizing with Cube Chain node and other nodes, ledger will be saved in your PC. (* Large data storage capacity of your PC is required.)
 [How to mine with CUBEMINER Q10 Stand Alone Version]
1.To activate Q10 Stand Alone Version, Cube Chain Wallet address is needed.
Visit https://cubechainwallet.io and create your account and wallet.
2. Download CUBEMINER program at https://cubechain.io/download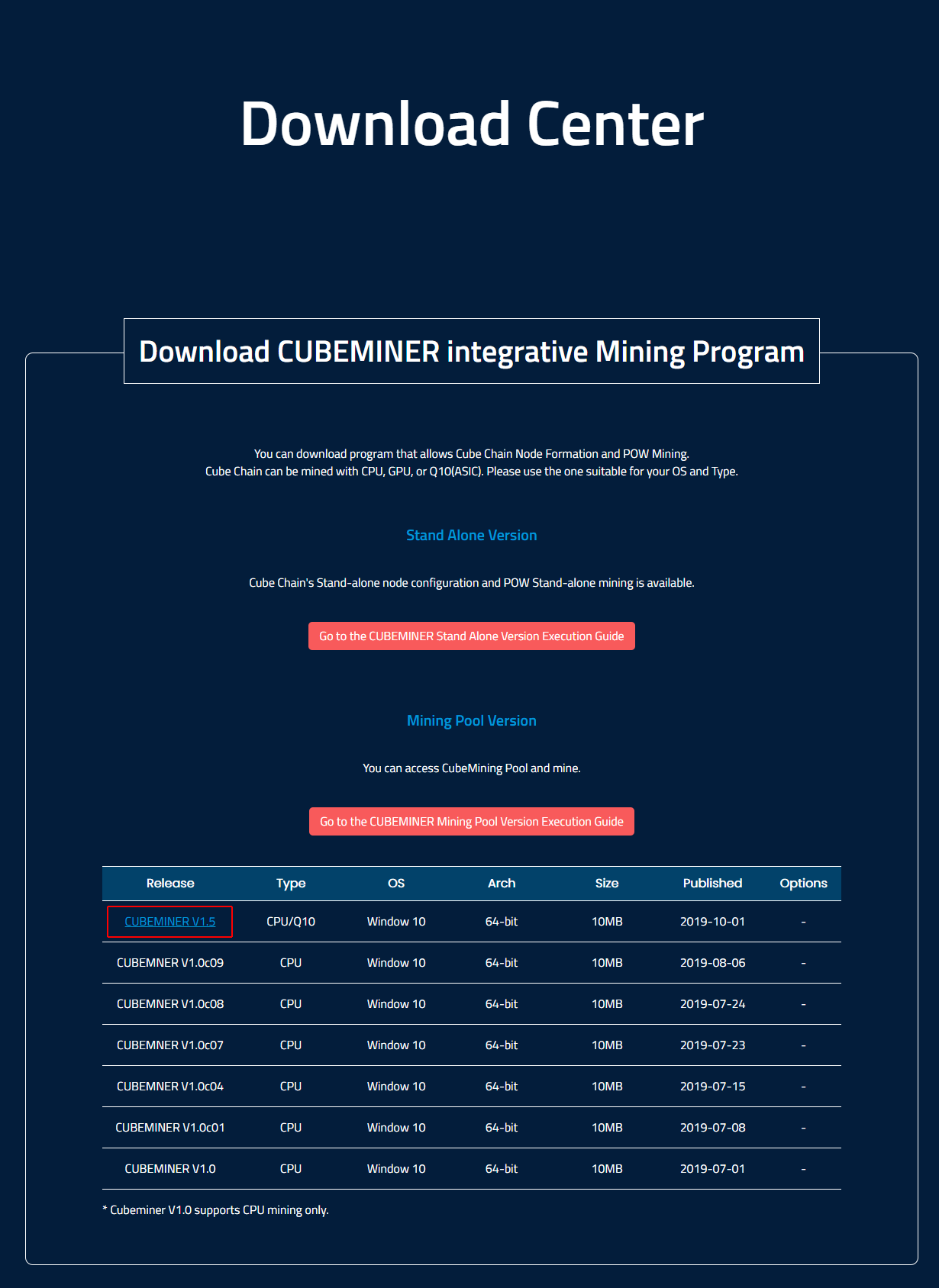 Run CUBEMINER program.
4. There are two options on the first page. Among them, click on Stand Alone button
5. Enter your Cube Chain Wallet address which you created in Cube Chain Wallet, click on Q10 check box. Then, click on Mining Start button. (* If you enter wrong Wallet Address, it may not function properly.)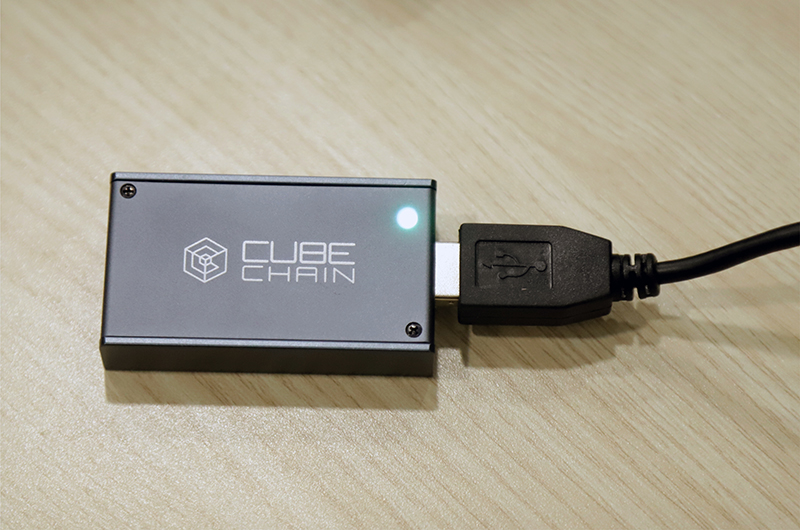 6. Connect your Q10 on your PC's USB port. (* When you mine with Q10 device, its temperature will rise high. Please use USB extension. When you remove Q10, make sure you disconnect the extension from your PC and not the device from the extension.)
(* Q10 is best performed when it is connected to USB 3.0 port)
7. To begin mining, click on Start button. To stop, click on Stop button.
(* Actual mining process begins when the ledger download and network synchronization are fully complete.)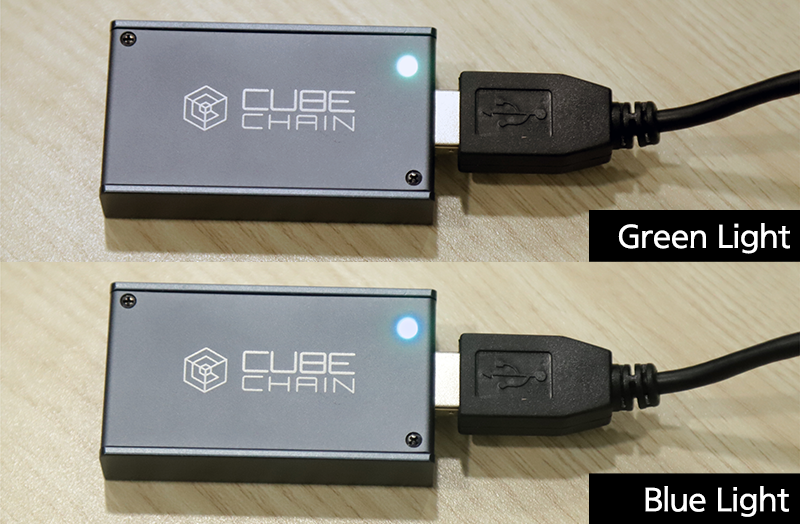 8. The color of the lamp on the device turns blue from green when it is properly connected to the network.